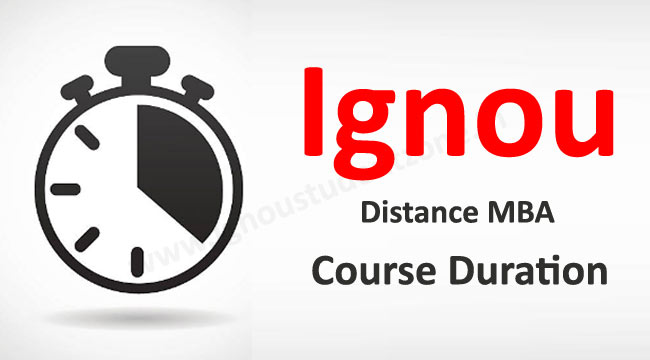 Ignou Distance MBA Course Duration – In Indira Gandhi National Open University, the duration of Master of Business Administration programme is two and half years.
It's a semester-based master degree programme and students have to complete a total of 21 courses to complete their degree. The project work (MS-100) is equivalent to two courses. Students have to complete all the courses within a minimum duration of 2.5 Years.
Related Article: Ignou distance MBA admission
The students who are unable to complete all their distance MBA courses in a minimum duration do not need to worry much as the university provides them the relaxation to complete their master degree in the maximum duration of 8 Years.
The Ignou was established in the year 1985 to offer distance education to the learners living in rural and urban areas who cannot attend the regular classes. Also, it helps the working professionals to continues their studies while doing their job.
It is one of the top distance learning universities in India. The Ignou distance MBA fee is also very moderate as compared to other universities.
The learner who wishes to join this course should have 50% marks in the graduation. Also, he/she should have to qualify OPENMAT entrance test to get admission.
Subscribe to us for more latest updates and notification.