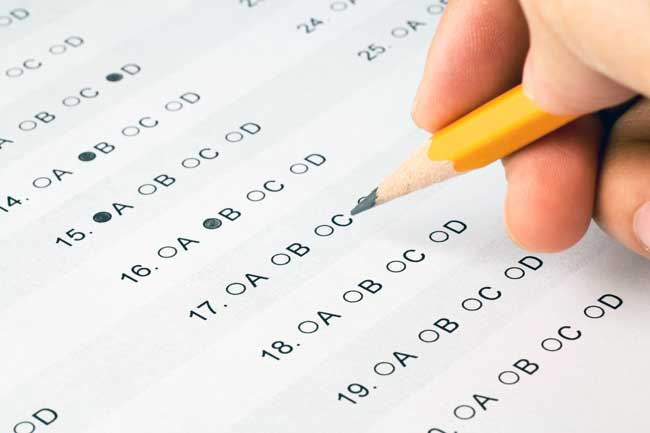 Ignou OPENMAT 2017 (XLII) – The Indira Gandhi National Open University has been going to conduct the entrance test in the month of August 2017 to shortlist candidates for its various distance learning management programmes such as MBA, DIM, PGDIM, PGDHRM, PGDFM, PGDOM, PGDMM, PGDFMP.
Master of Business Administration (MBA) is a master degree programme and rest of them are Diploma and Post Graduate Diploma. The exam will be going to held on 24th September 2017 in various examination centres established by the university all over the country.
Related Article: Validity of OPENMAT Score
The candidates who wishes to take admission to Master of Business Administration (MBA) and any of other above mentioned management programmes for the year 2017 can download Ignou OPENMAT XLII application form and Student Handbook & Prospectus from the university official website.
The applicants need to send the filled-in application form along with a Demand Draft(DD) for Rs. 1050/- in favour of IGNOU payable at New Delhi to following address by Registered/Speed Post to : Registrar (SED), IGNOU Block No.12, Maidan Garhi, New  Delhi-110068. The university will send the prospectus to these candidates only after the receipt of Rs. 1050/-.
Students can also obtain the prospectus of Management programmes (MBA) from Director (SSC), IGNOU, Maidan Garhi, New  Delhi-110068 and from all Regional Centres by sending a DD of Rs. 1050/- in favour of IGNOU payable at New Delhi / City of concerned regional Centre.
In case of cash Payment, the applicant need to pay Rs. 1000/- at the respective sales centres. It is advised to all the candidates to write their name and address at the back of Demand Draft.
Important Dates :
Last Date to submit application form : 11th August 2017 (Note: The filled-in application form must reach by this mentioned date at the address provided above.)
Date of OPENMAT XLII entrance Test : 24th September 2017
Important Links:
Subscribe to us for more latest updates about Ignou OPENMAT entrance test.