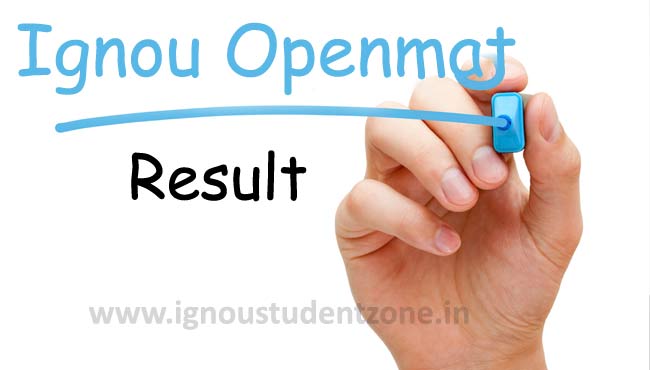 Ignou OPENMAT Result 2017 (XLII) – The Indira Gandhi National Open University has declared the much-awaited result of its management entrance test. The university declares the entrance result within 6-7 weeks from the date of the examination.
Earlier the university had conducted the OPENMAT XLII successfully on 24th September 2017. The exam was conducted by the university to shortlist candidates for admission to it various management programmes.
The university sends the result card to the applicant's residential address via post. It tells whether the candidate has been able to qualify the exam or not.
In case, if any student does not receive his or her result card, it can be downloaded from the university official website as well.
Important link:
Sometimes, the university may take more time in the declaration of Ignou Openmat result due to various reasons. So, we advise to keep patience and keep visiting the university website to check the result after the exam.
The candidates who qualify the entrance test can apply for admission to Ignou distance MBA programme using Form 2 which can be cut out from the prospectus. The openmat score card will remain valid for next two sessions.
The qualified students can apply for admission till the last date which is mentioned below:
For January 2018 Session – the last date is 31st December 2017
For July 2018 Session – the last date is 31st May 2018.