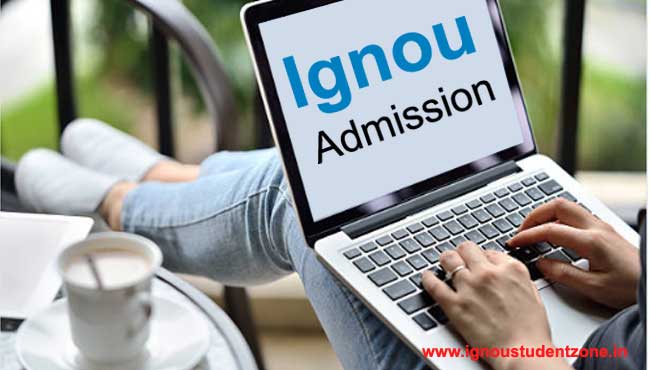 Ignou Admission January 2018
Ignou admission notification has been published by the Indira Gandhi National Open University on its official website. The admission process has been started from 3rd October 2017. The last date of admission is not yet confirmed for Bachelor, Master and Diploma programmes and certificate programmes.
Students can download the prospectus and admission form from the university website or they can obtain it from the nearest Ignou regional centre. The university also provides the opportunity to students to apply for admission by filling up Ignou online admission form.
Important Note: Students can apply for Ignou admission at regional centres for very few programmes. In most of the programmes, learners have to apply via Ignou online admission portal.So, the learners are requested to visit Ignou online admission portal first to check whether the programme is available for online admission or not. It it is available, then they have to apply via online method only.
Programmes offered by IGNOU
At the moment, the university offers 226 programmes in total which are as follows: Master Degree, Bachelor's Degree, Ph.D., M.Phil., Diploma, Post Graduate Diploma, Certificate, Post Graduate Certificate, Post Doctoral Certificate, Advanced Certificate, Bachelor's Preparatory, Awareness/ Non-Credit, Online.
The university open the admission to these disciplines as per the academic calendar. The university announces the admission for the disciplines mentioned above through national and regional media such as local daily newspapers, official website. The admission is offered by the university in two academic cycles i.e for January and July session respectively.
Few disciplines have been offered to students for admission in January session and few are offered in July session. Whereas there are many programmes which are offered in both admission cycles.
The candidates seeking admission to various programmes can obtain the Ignou admission form Jan 2018 from the local regional centres established by university mostly at all the major cities in India.
The number of regional and support centres established by the university is 67 and 2667 respectively.
Ignou admission to various Ignou Programmes, advertisement, and notification:
The candidates seeking admission to various Management programmes (MBA, DIM, PGDIM, PGDHRM, PGDFM, PGDOM, PGDMM, PGDFMP) can take admission in both January and July academic cycles.
The advertisement or notification for admission to these management programmes is published by university twice a year i.e in the months of March/April and September/October.
For admission in these disciplines, the IGNOU conducts the Entrance Test (OPENMAT) which is also conducted by university twice a year in the month of February and August.
For admission to bachelor and master degree programmes such as Bachelor of Arts(BA), Bachelor of Commerce(B.Com.), Bachelor of Science(B.Sc), Bachelor of Computer Applications (BCA), Bachelor of Tourism Studies(BTS), Master of Computer Applications(MCA), MA English, Master of Arts, Master of Business Administration(MBA), Doctoral programmes, the notification is published in May/June for July session and October/ November for January session.
The admission to Post Basic B.Sc. Nursing (BSCN(PB)), Bachelor of Education(B Ed) and Master of Education (M.Ed.) has been conducted through a national entrance test, which is conducted in the month of August.
The notification related to entrance test is published in the months of April/May.
The university offers the walk-in-admissions throughout the year for Bachelor's Preparatory Programme(BPP) and all Certificate Programmes (Except Certificate in Rural Surgery(CRS) and Certificate in Teaching of Primary School Mathematics(CTPM)).
All the university programmes come under the Ignou School of Studies which are 21 in number.
School of Agriculture (SOA)
School of Computer and Information Sciences (SOCIS)
School of Continuing Education (SOCE)
School of Education (SOE)
School of Engineering & Technology (SOET)
School of Extension and Development Studies (SOEDS)
School of Foreign Languages (SOFL)
School of Gender and Development Studies (SOGDS)
School of Health Sciences (SOHS)
School of Humanities (SOH)
School of Inter-Disciplinary and Trans-Disciplinary Studies (SOITS)
School of Journalism and New Media Studies (SOJNMS)
School of Law (SOL)
School of Management Studies (SOMS)
School of Performing and Visual Arts (SOPVA)
School of Sciences (SOS)
School of Social Sciences (SOSS)
School of Social Work (SOSW)
School of Tourism and Hospitality Service Management (SOTHSM)
School of Translation Studies and Training (SOTST)
School of Vocational Education and Training (SOVET)